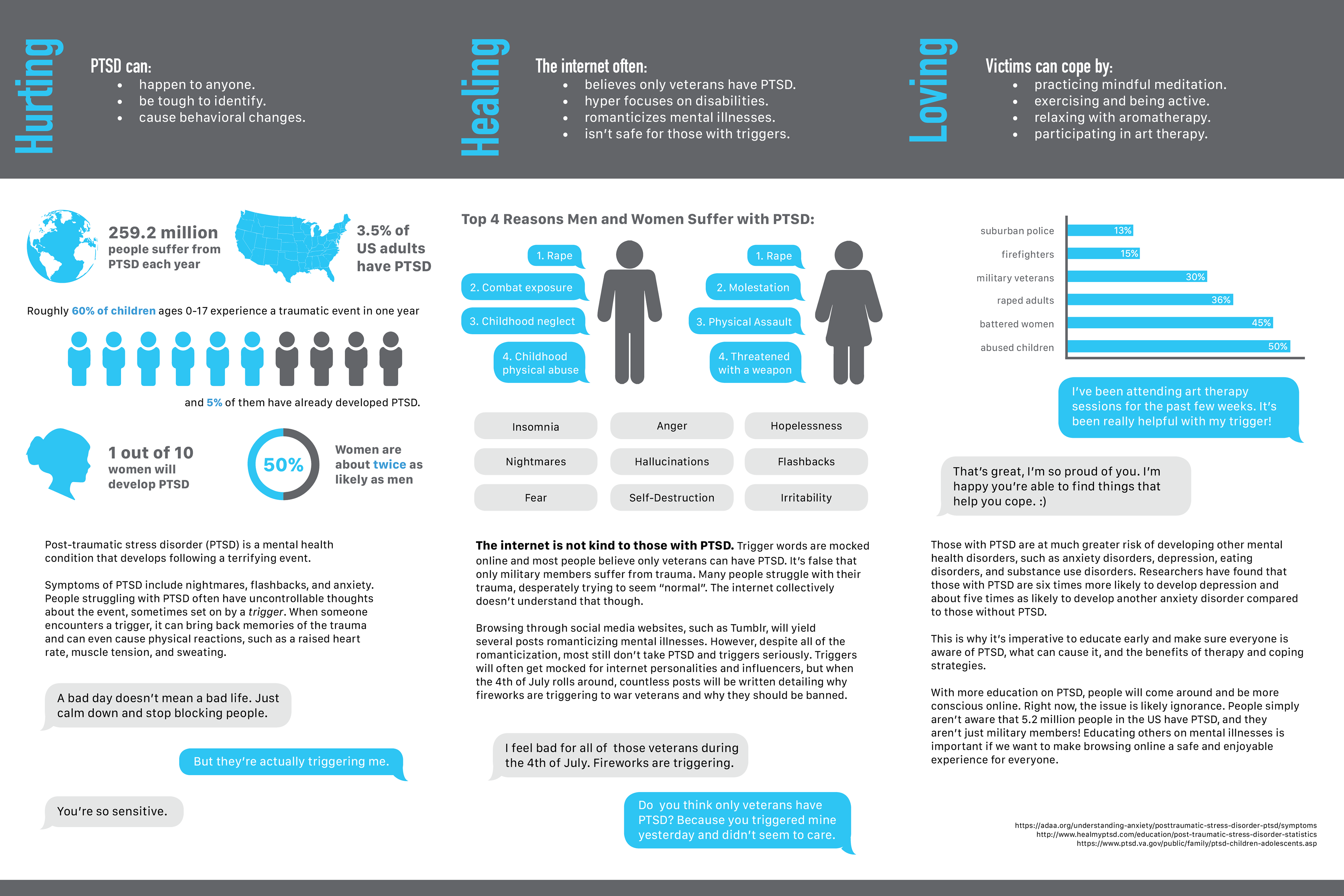 PTSD Informational Brochure
I wrote the copy and designed every aspect of this brochure on PTSD. The goal for this project was to create a brochure that detailed the relationship between a mental health condition and the internet. I created custom infographics based on the research I found, wrote copy, and designed the layout using a grid system. The colors, images, and typography are based on the iOS messenger interface.
Rebellion in Modern Art: An Exhibition Exploring the Paradigm Shift of Modernism
As a member of the Robert Morris University Honors Program, I was required to write a thesis. After a year of research, creating five paintings, and hosting an exhibition, I successfully completed my undergraduate research thesis detailing the entire process.
Pittsburgh Aquarium Brand Standards Manual
For this project, I created a branding manual for a hypothetical Pittsburgh Aquarium (in no way affiliated with the Pittsburgh Zoo & PPG Aquarium). I wrote the copy, created the layout, set the typography, designed the primary standard of industry, and tailored the design to fit the feel of the company. 
*All images are from Unsplash under a CC0 license.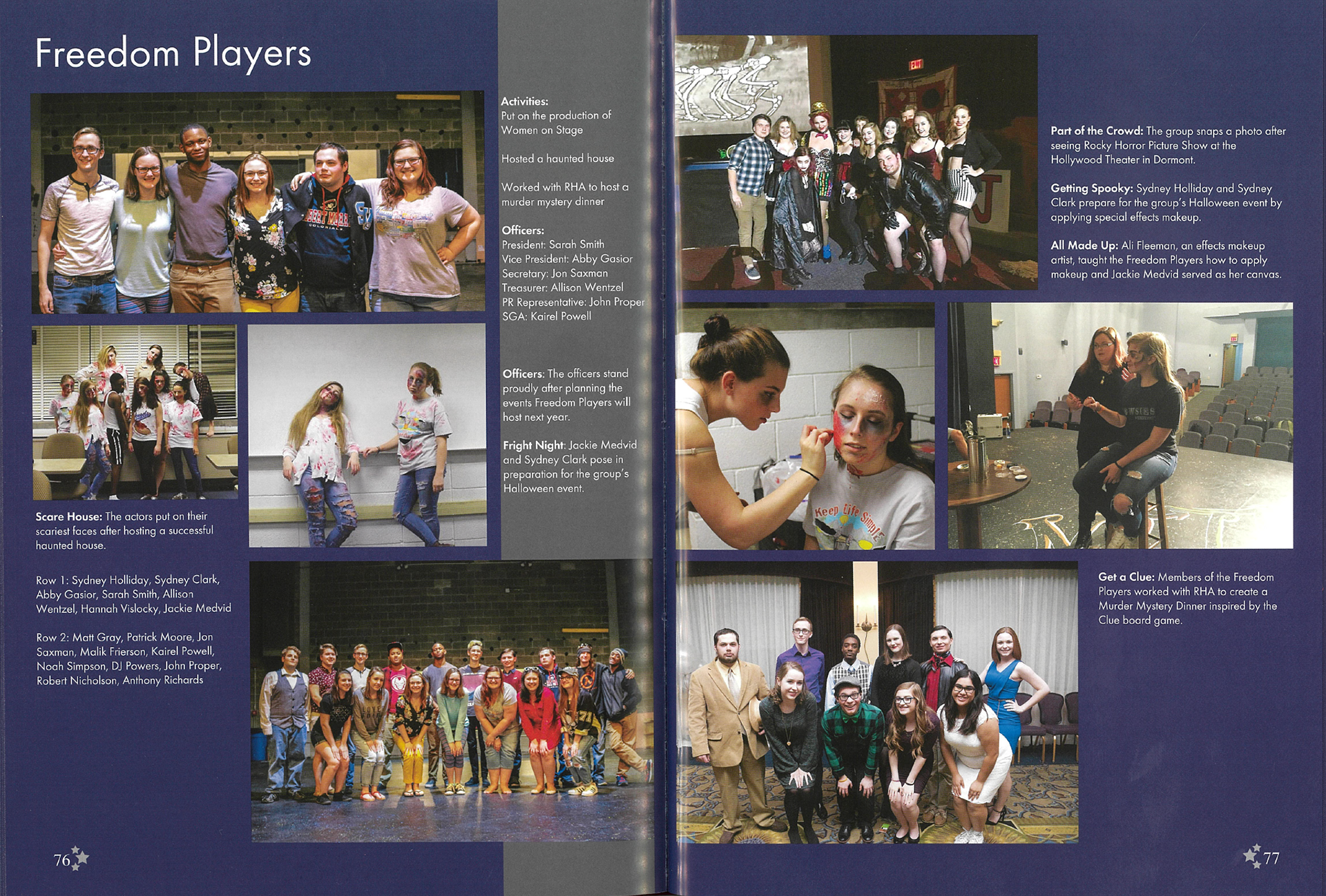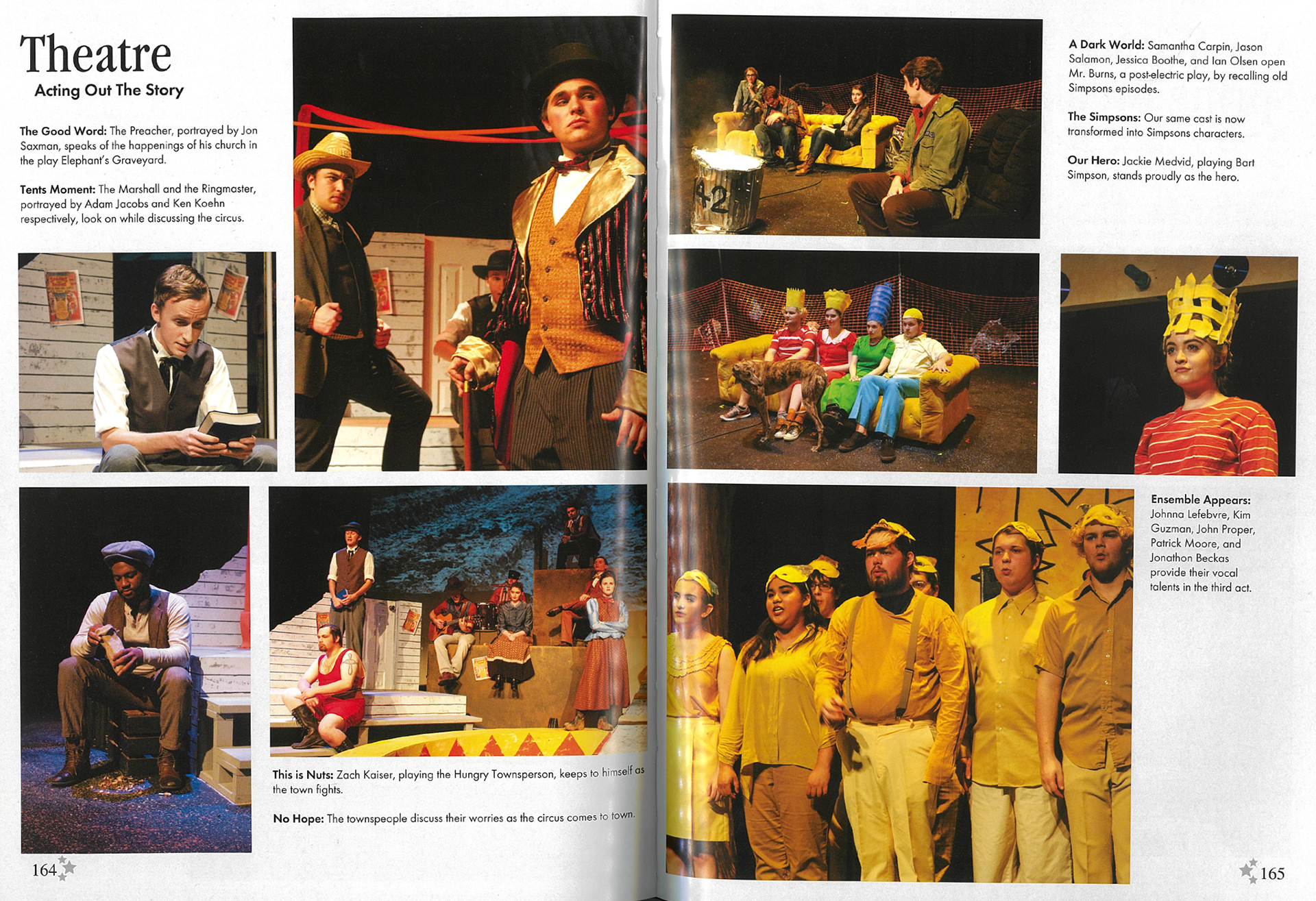 Robert Morris University Patriot Yearbook
As the Layout Designer for the Patriot Yearbook, I wasn't required to write any copy. However, I offered to help when I saw the other members struggling to meet deadlines. Above are two examples of spreads that I designed and wrote copy for.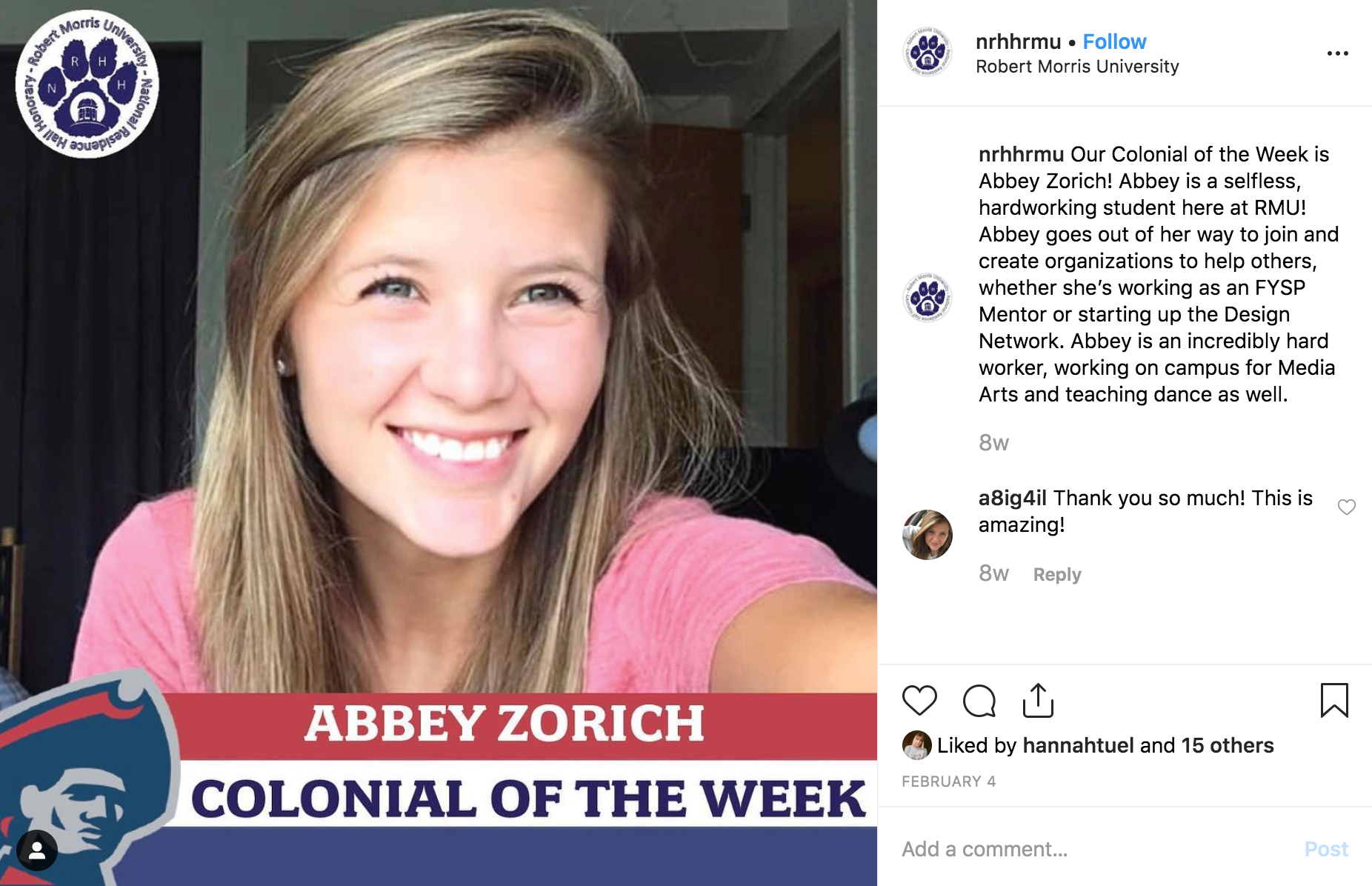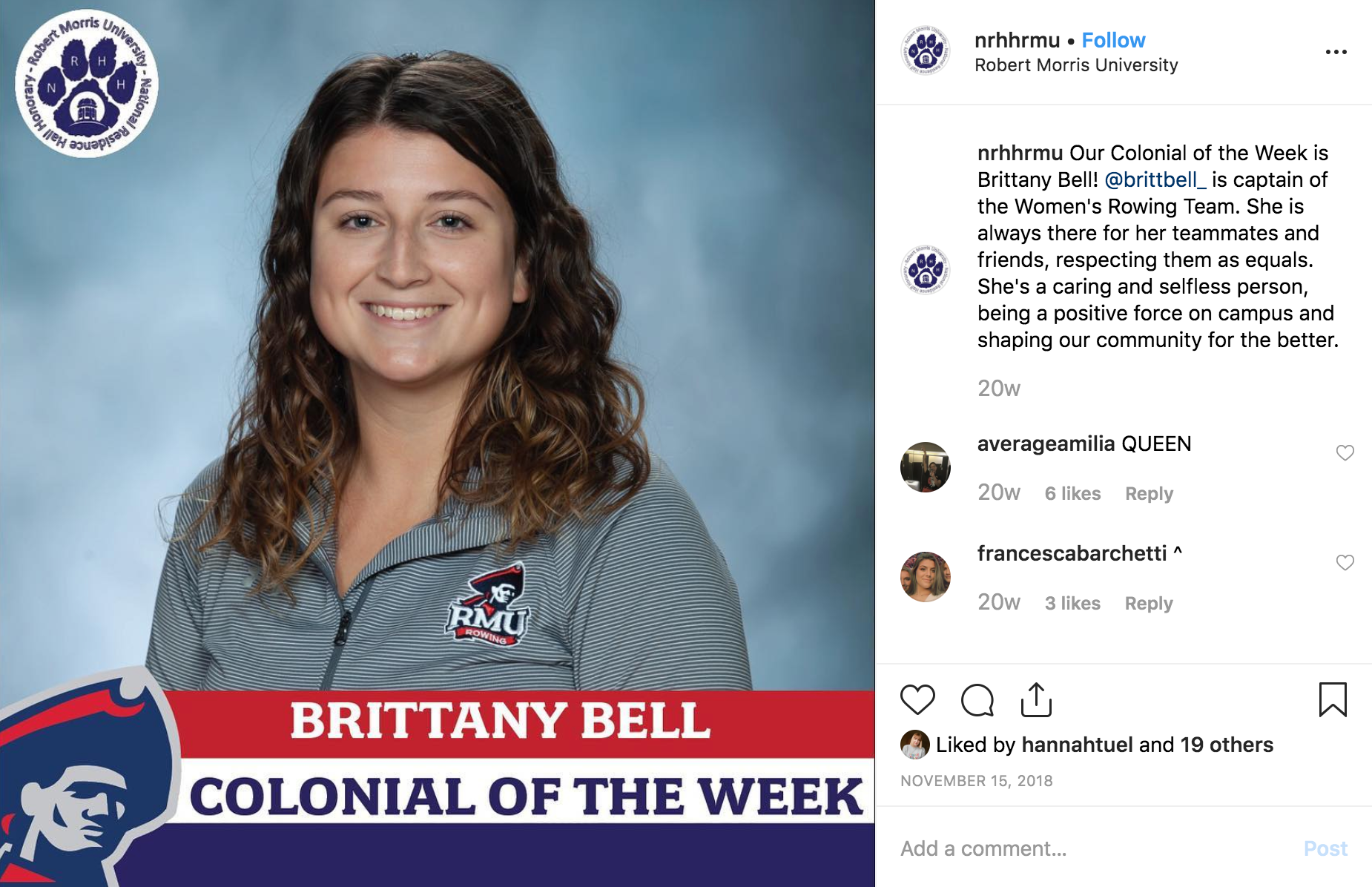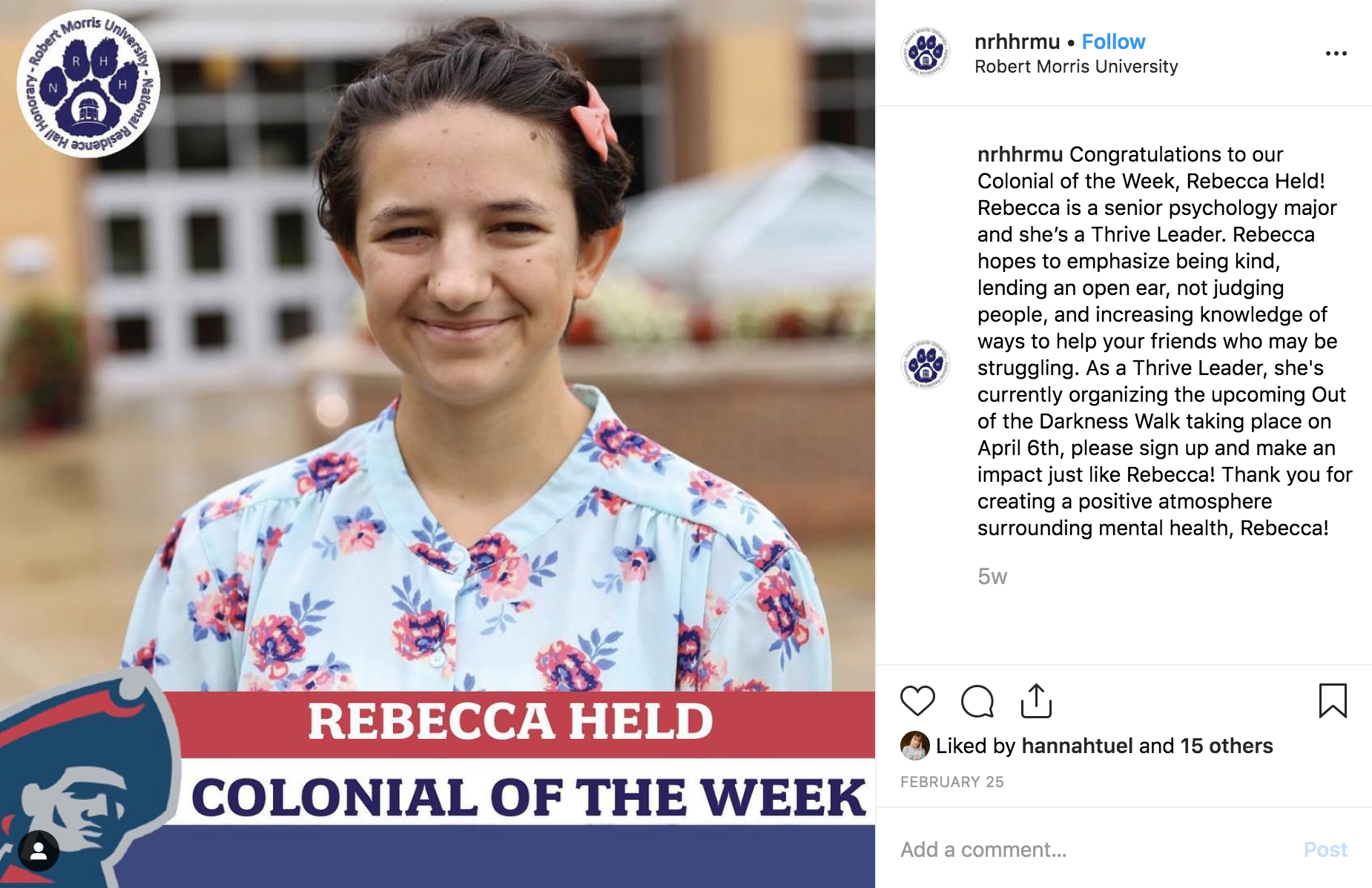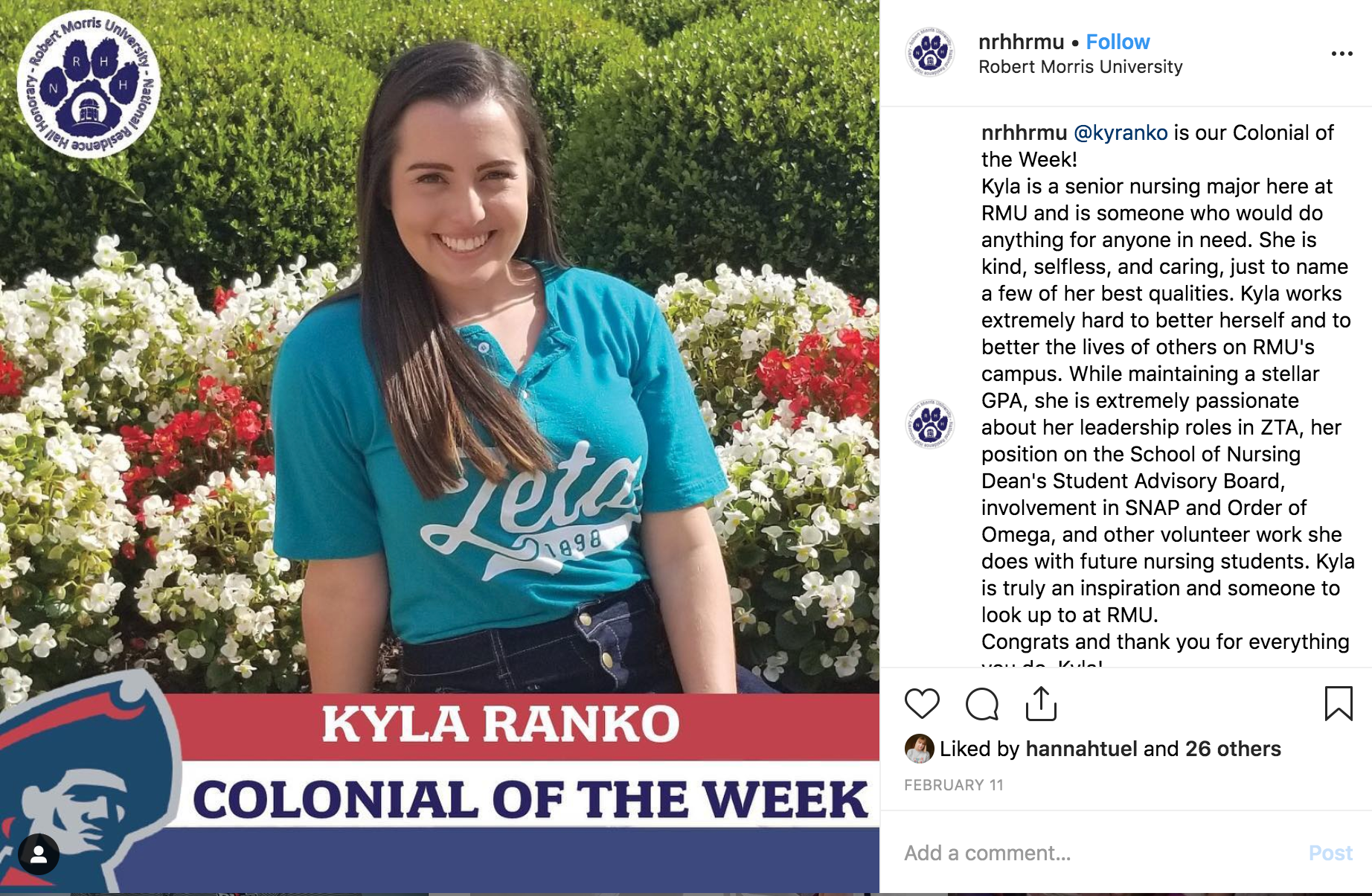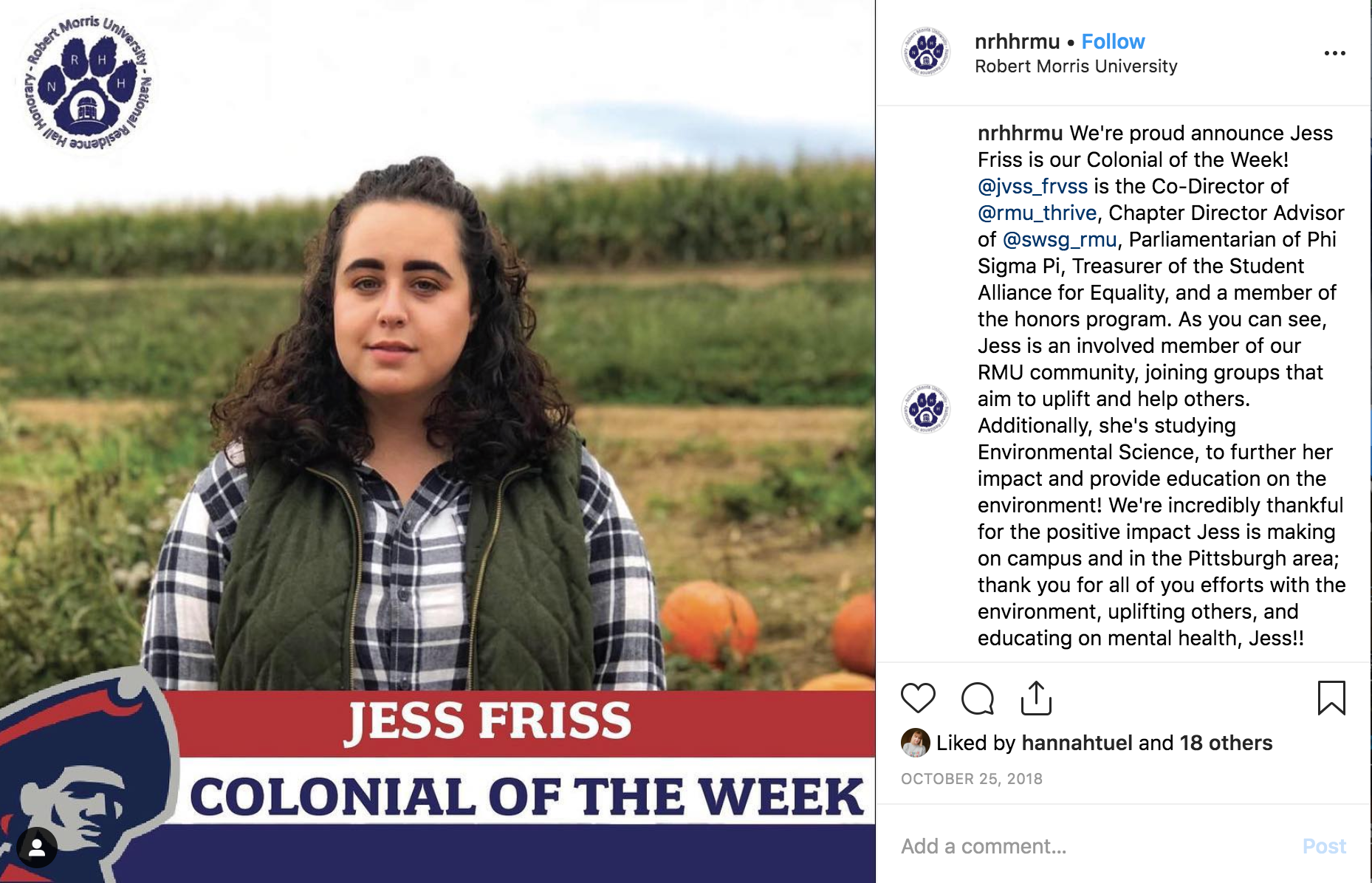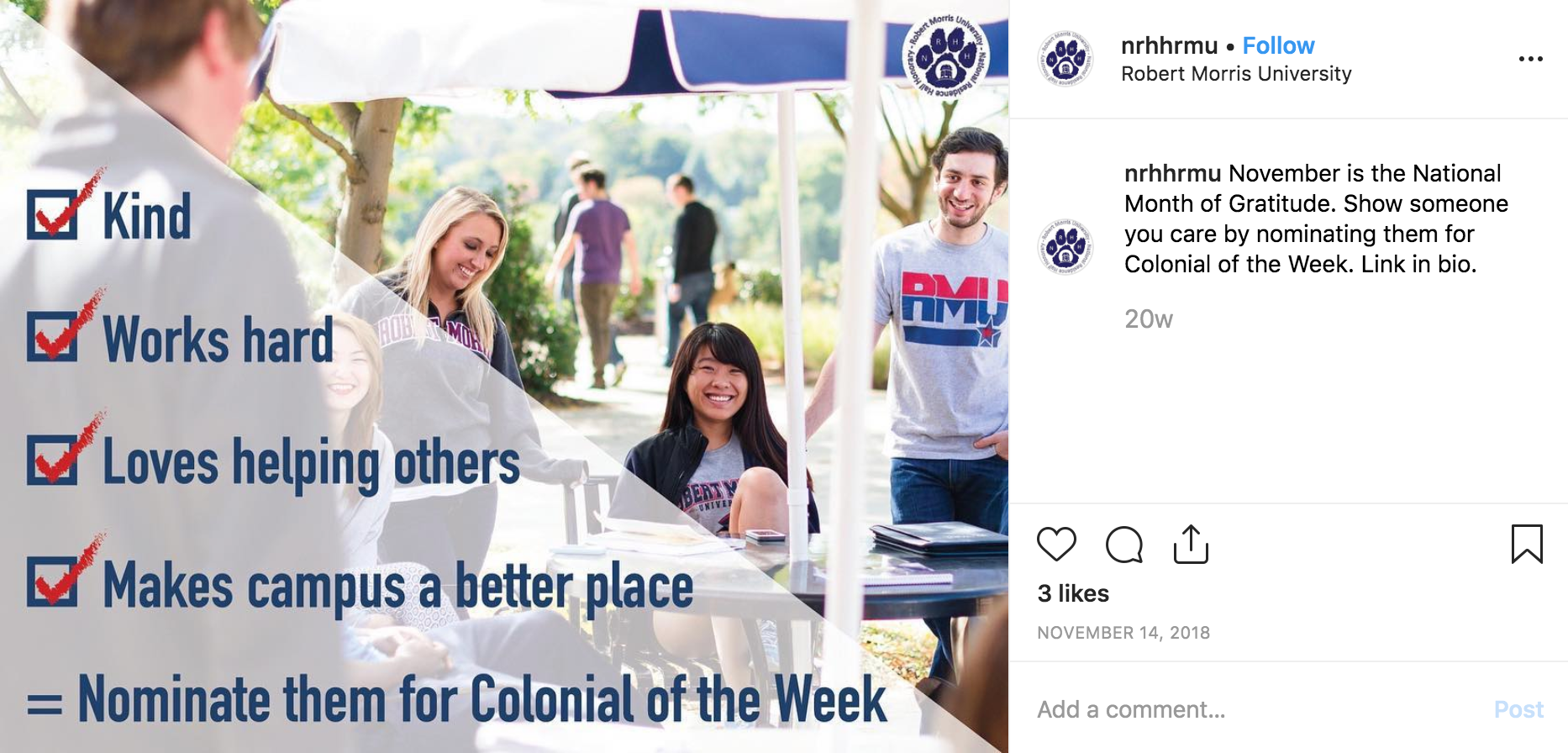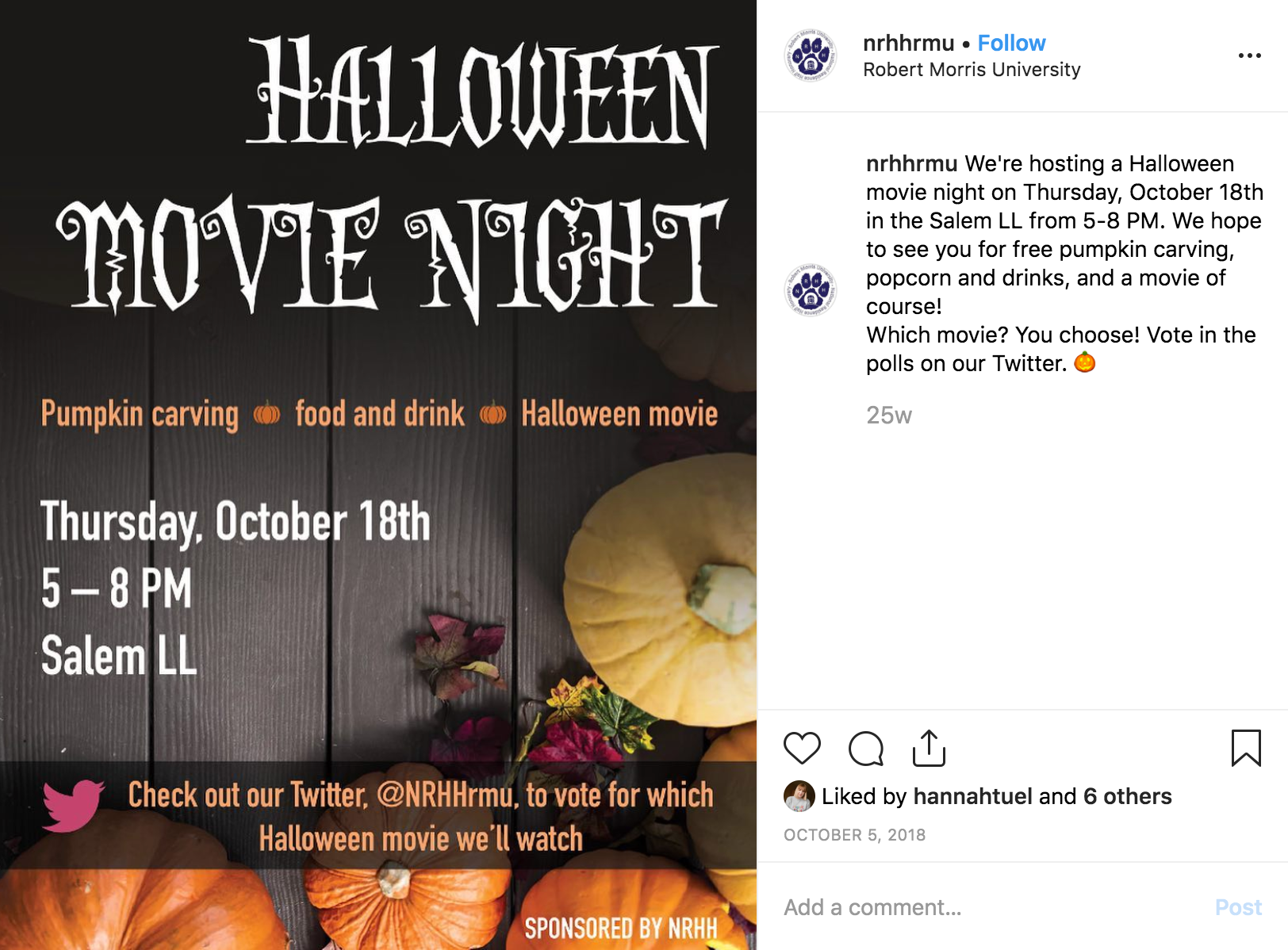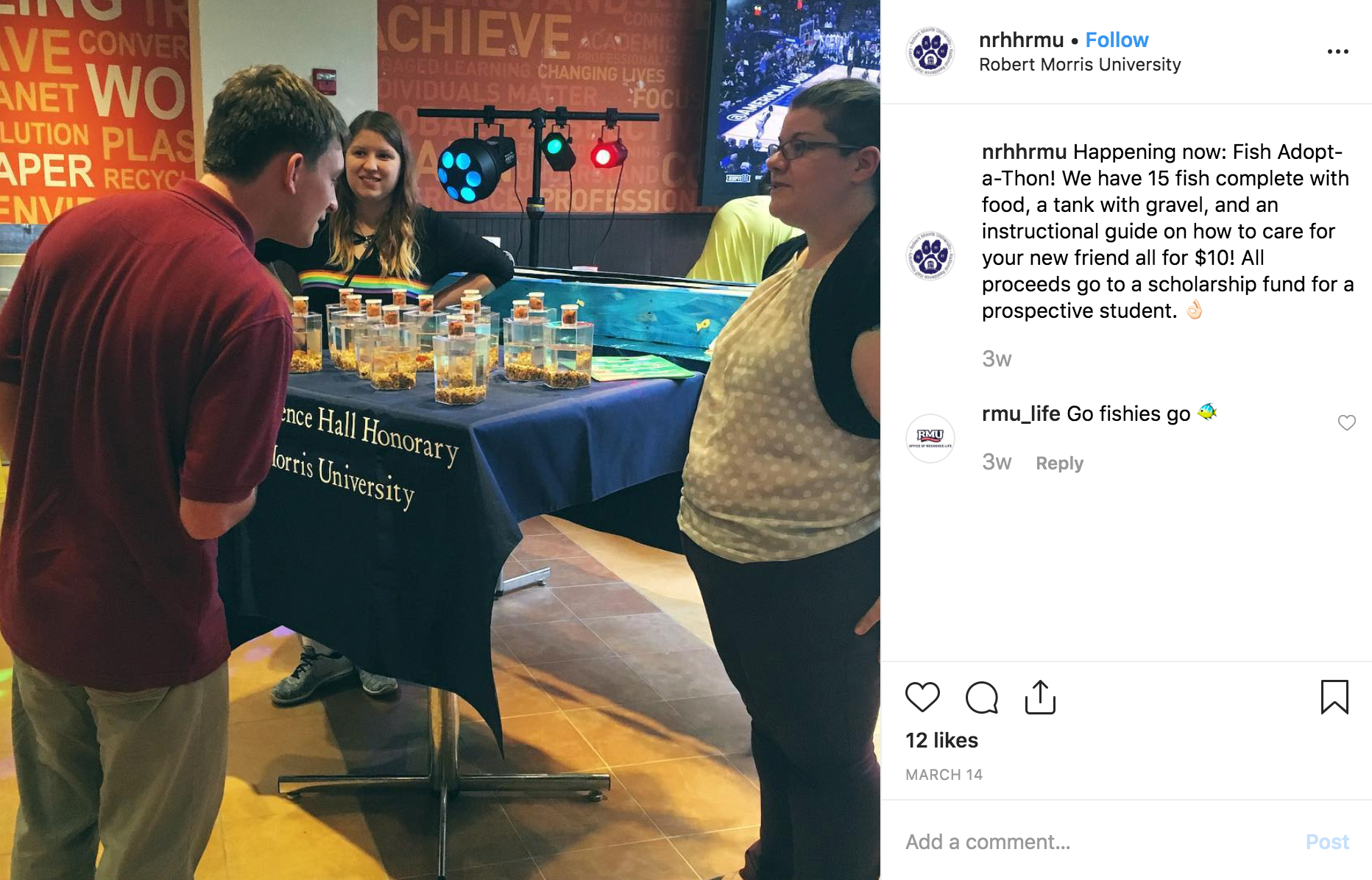 RMU's National Residence Hall Honorary
During my time as the Vice President of Public Relations for RMU's chapter of NRHH, I launched their social media pages, managed their content, created digital advertisements, and wrote all of the copy for their online presence. I also started a Colonial of the Week recognition post in which I researched hardworking students and wrote about their accomplishments.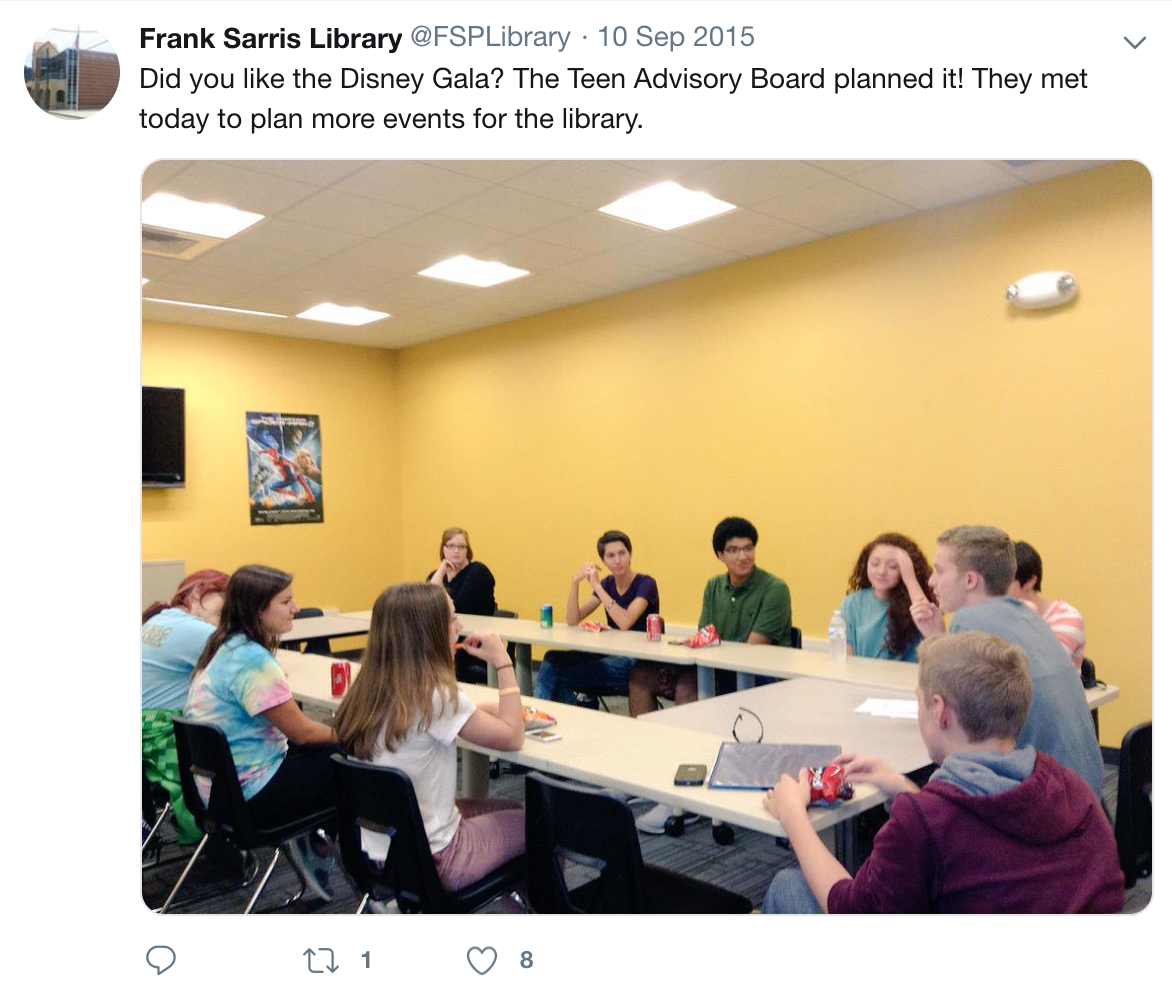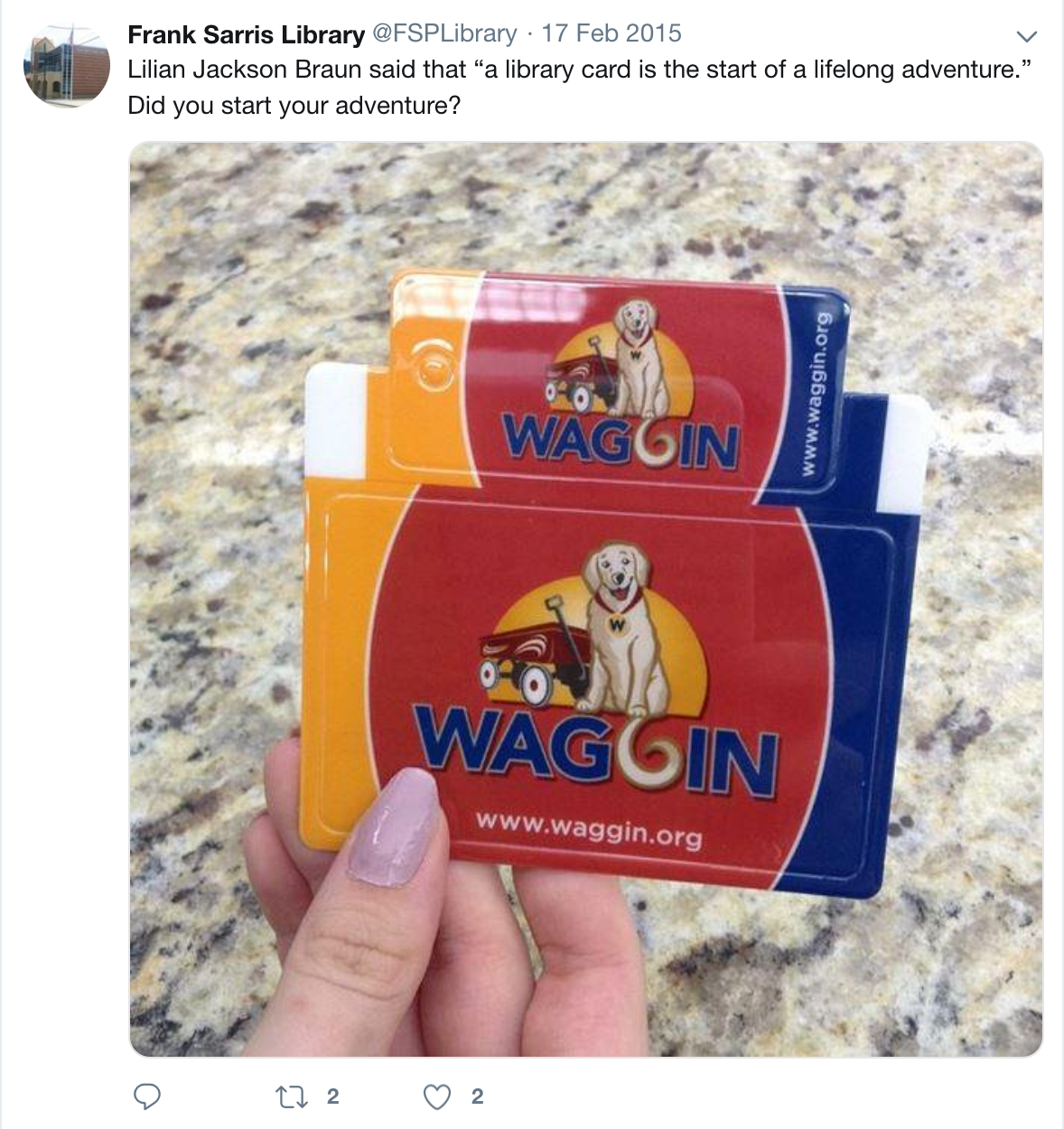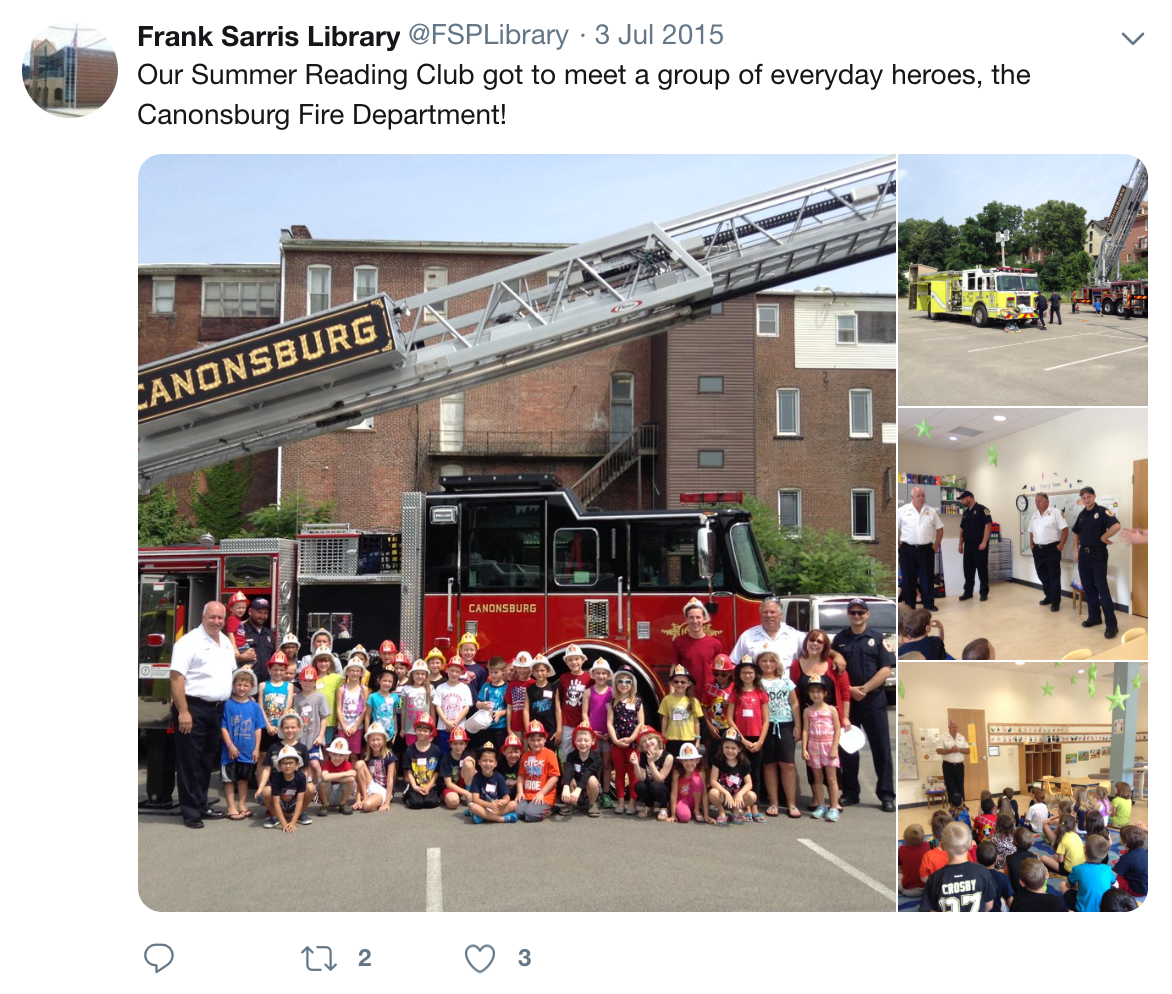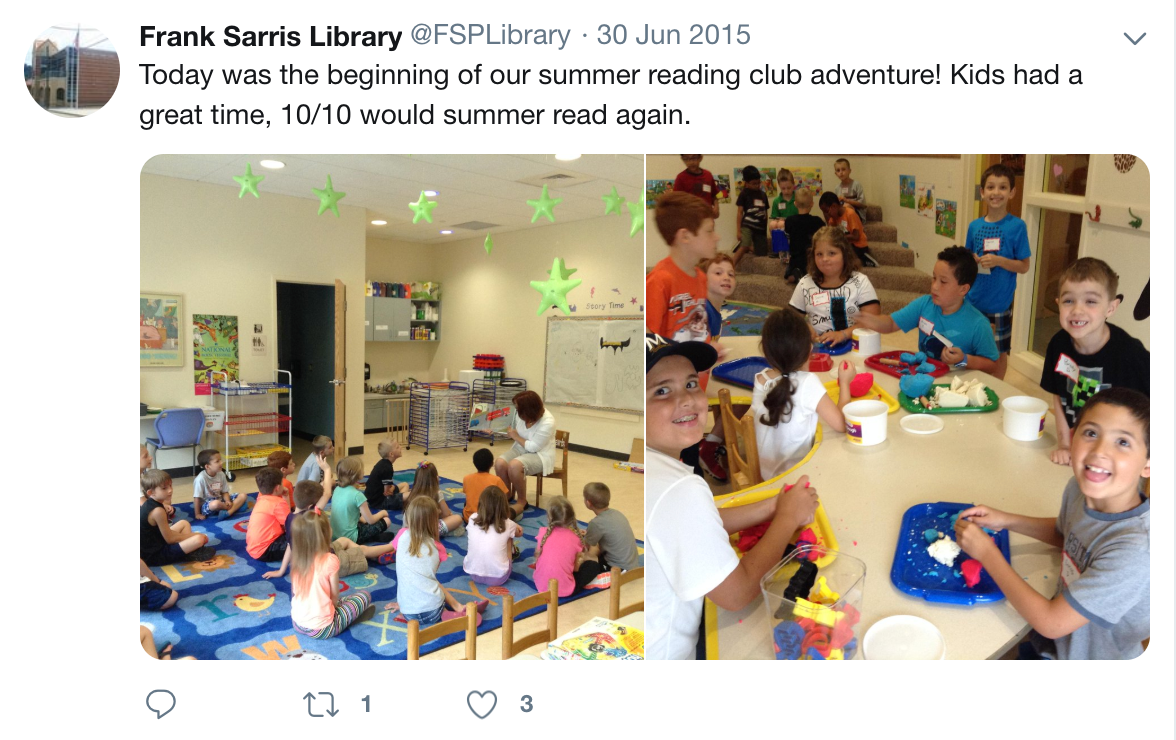 Frank Sarris Public Library Twitter
When I started at the Frank Sarris Public Library, I simply managed the circulation desk. However, as time went on, my superiors noticed my attention to detail and drive to broadcast library services to the public, so they promoted me to the social media admin of their newly launched accounts.
I researched digital marketing best practices, studied how to improve our online presence, and used my knowledge of content marketing to appeal to a younger audience. At this point, the library was trying to get more millennials to volunteer and visit the library, so I specifically targeted them as my audience.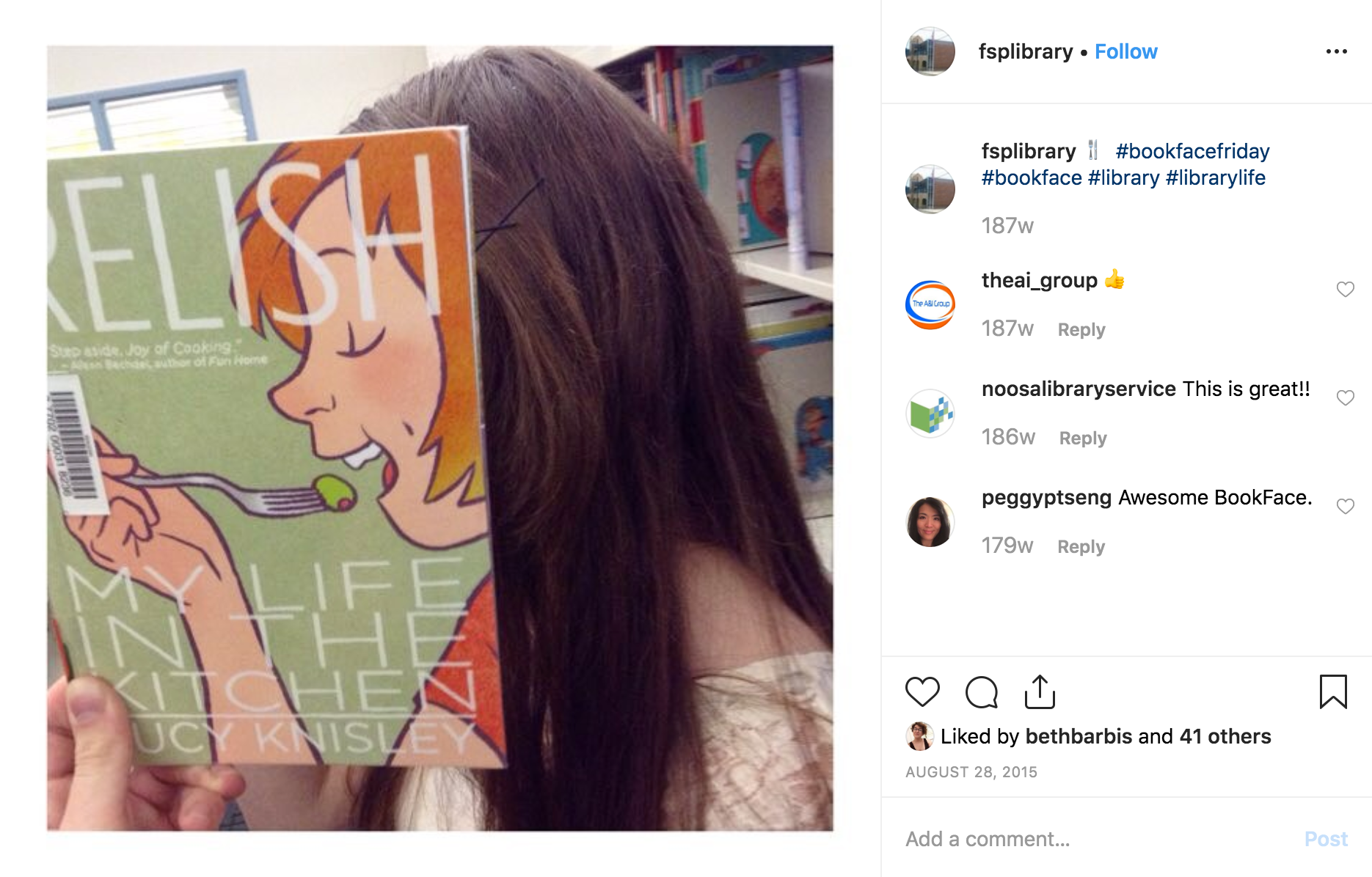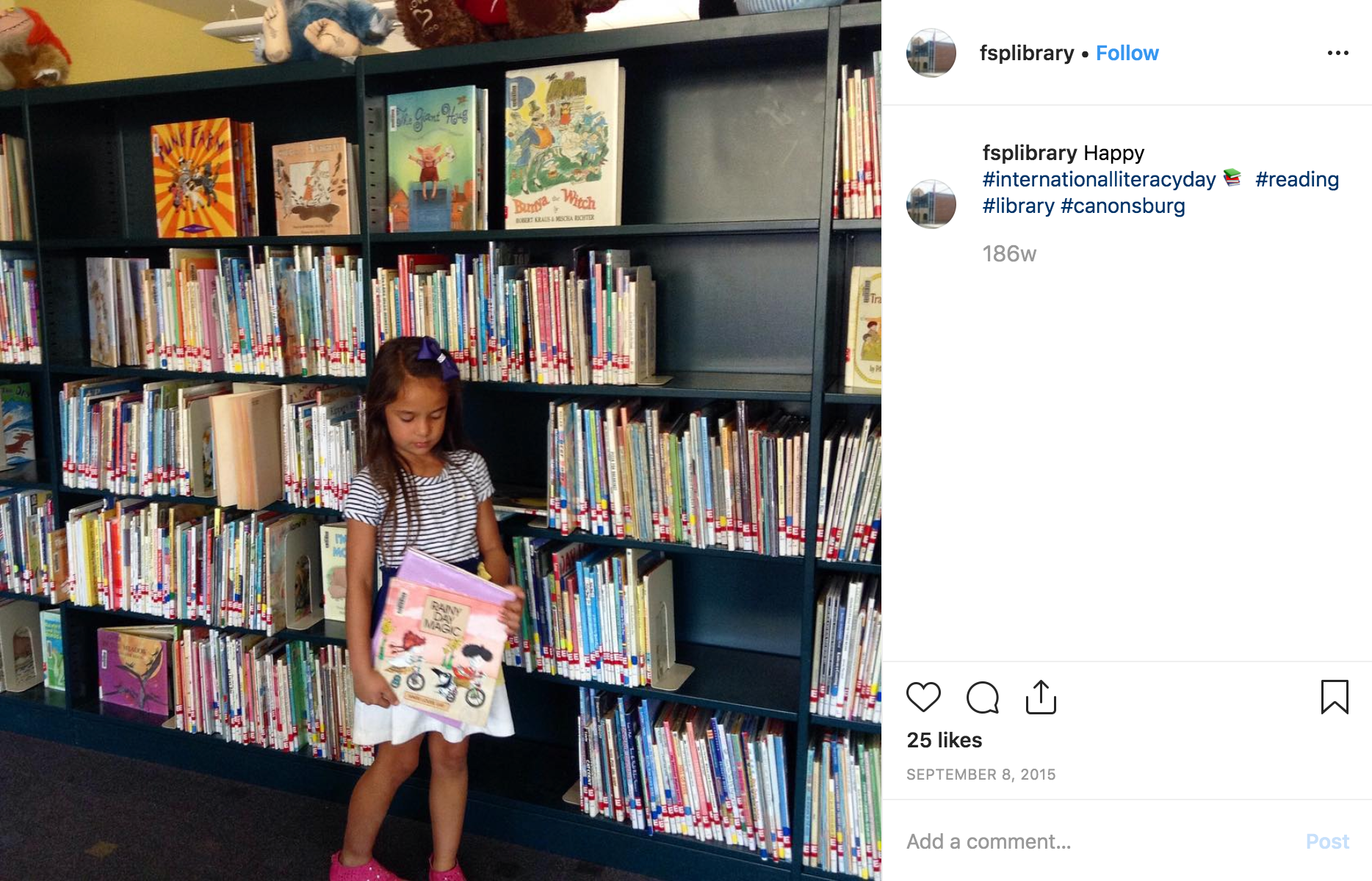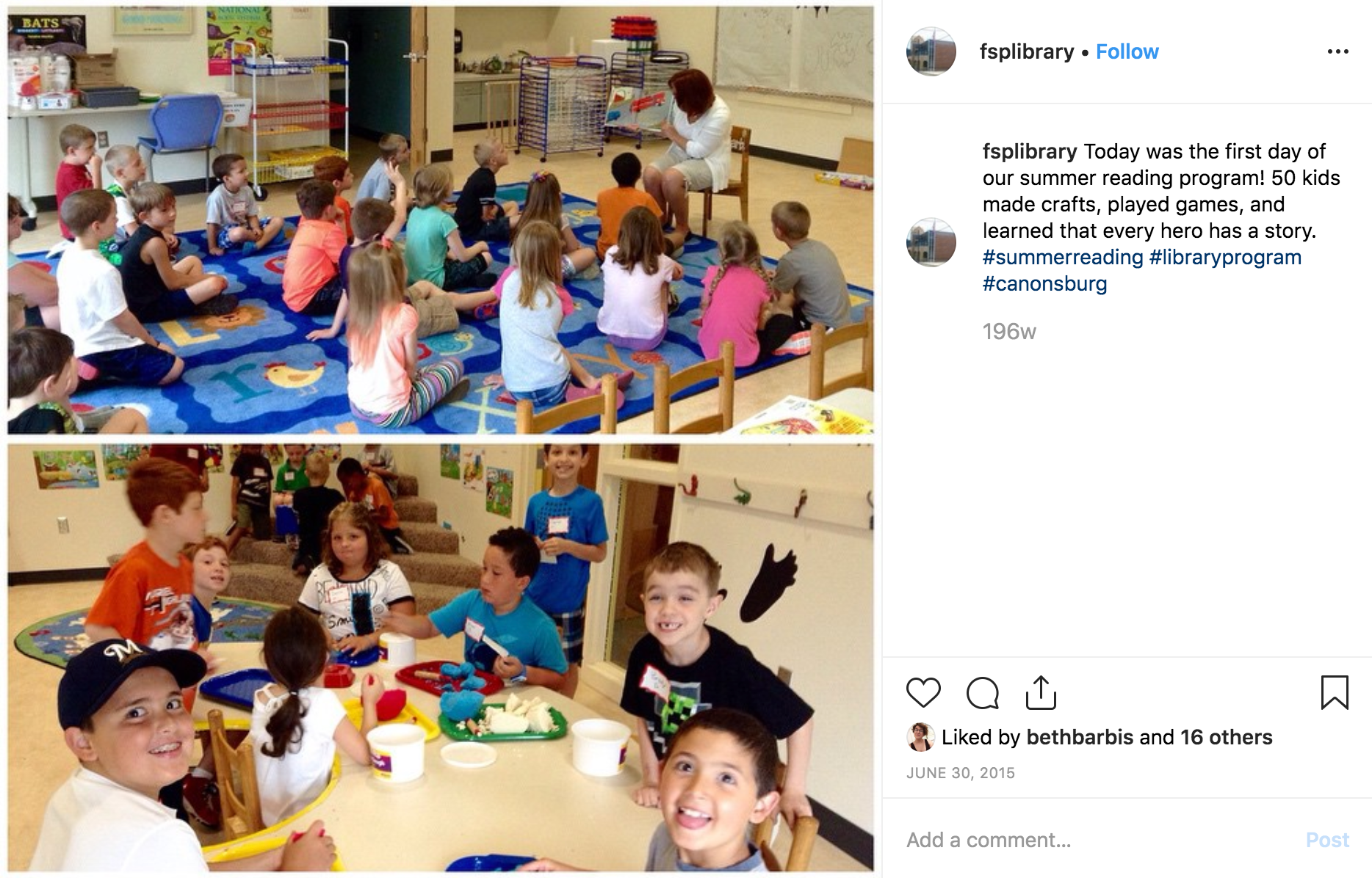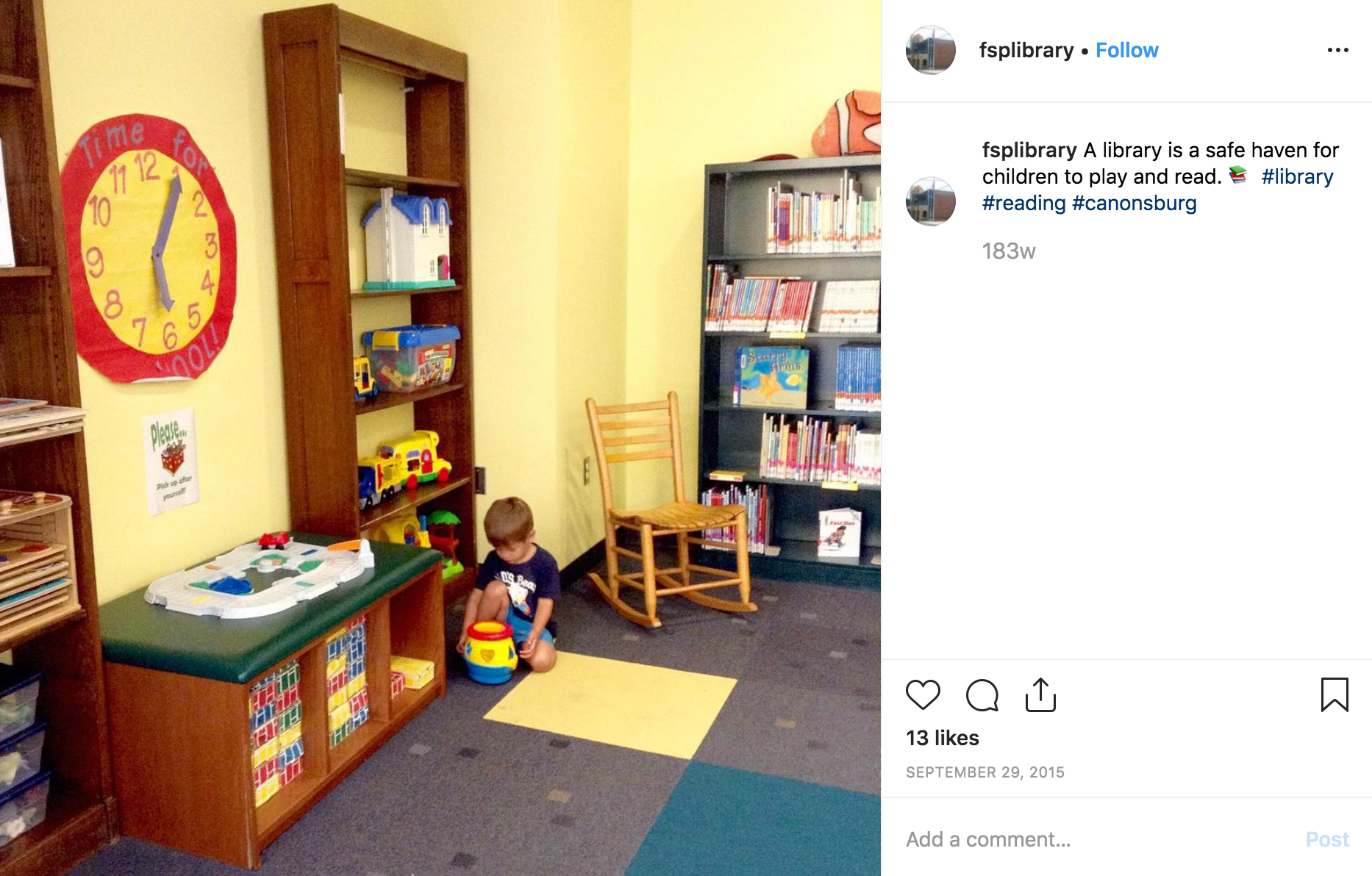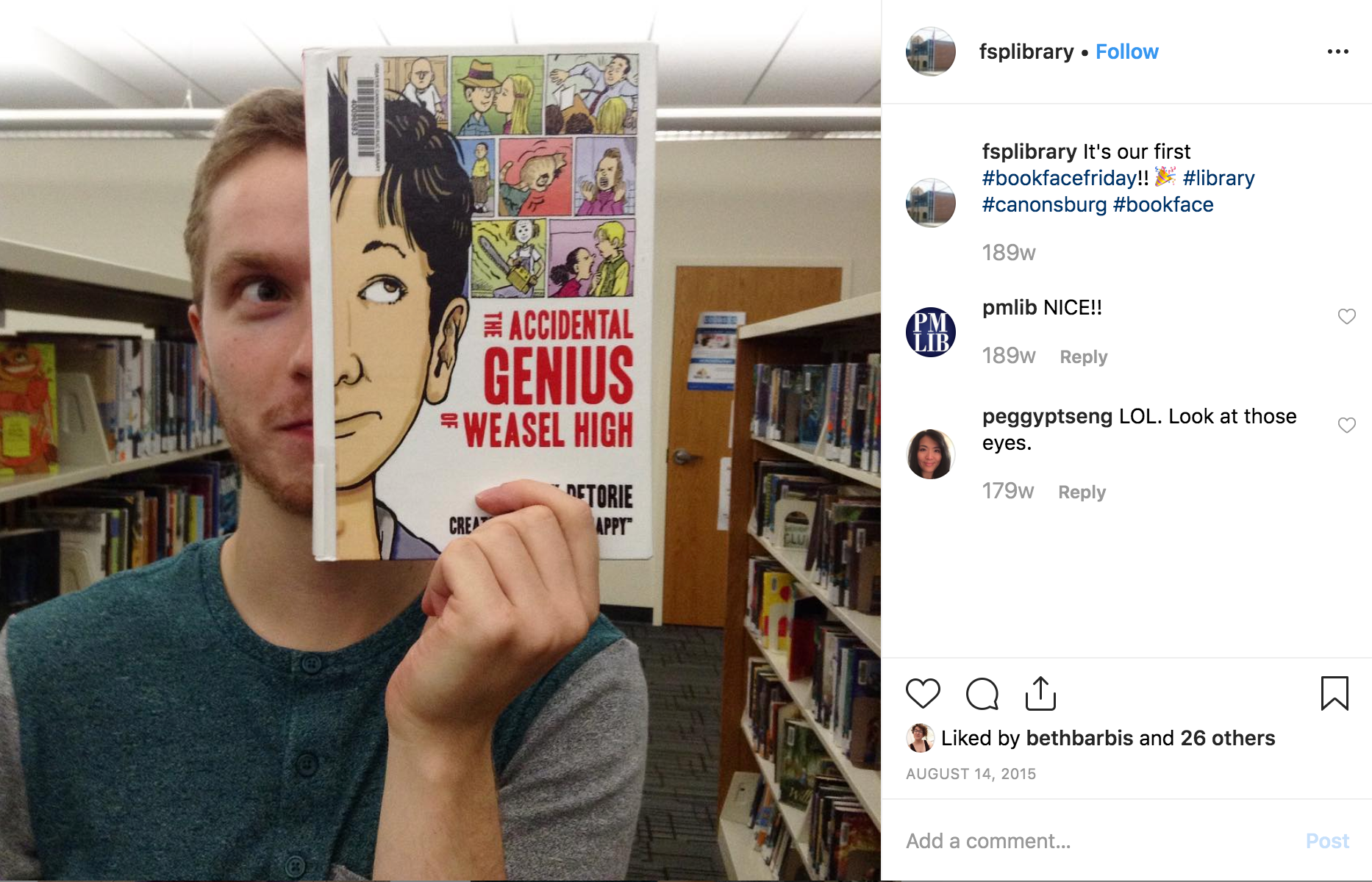 Frank Sarris Public Library Instagram
Similarly, I also was the admin for their Instagram account. I researched into hashtags that were trending for libraries and #bookfacefriday significantly increased the engagement on posts.