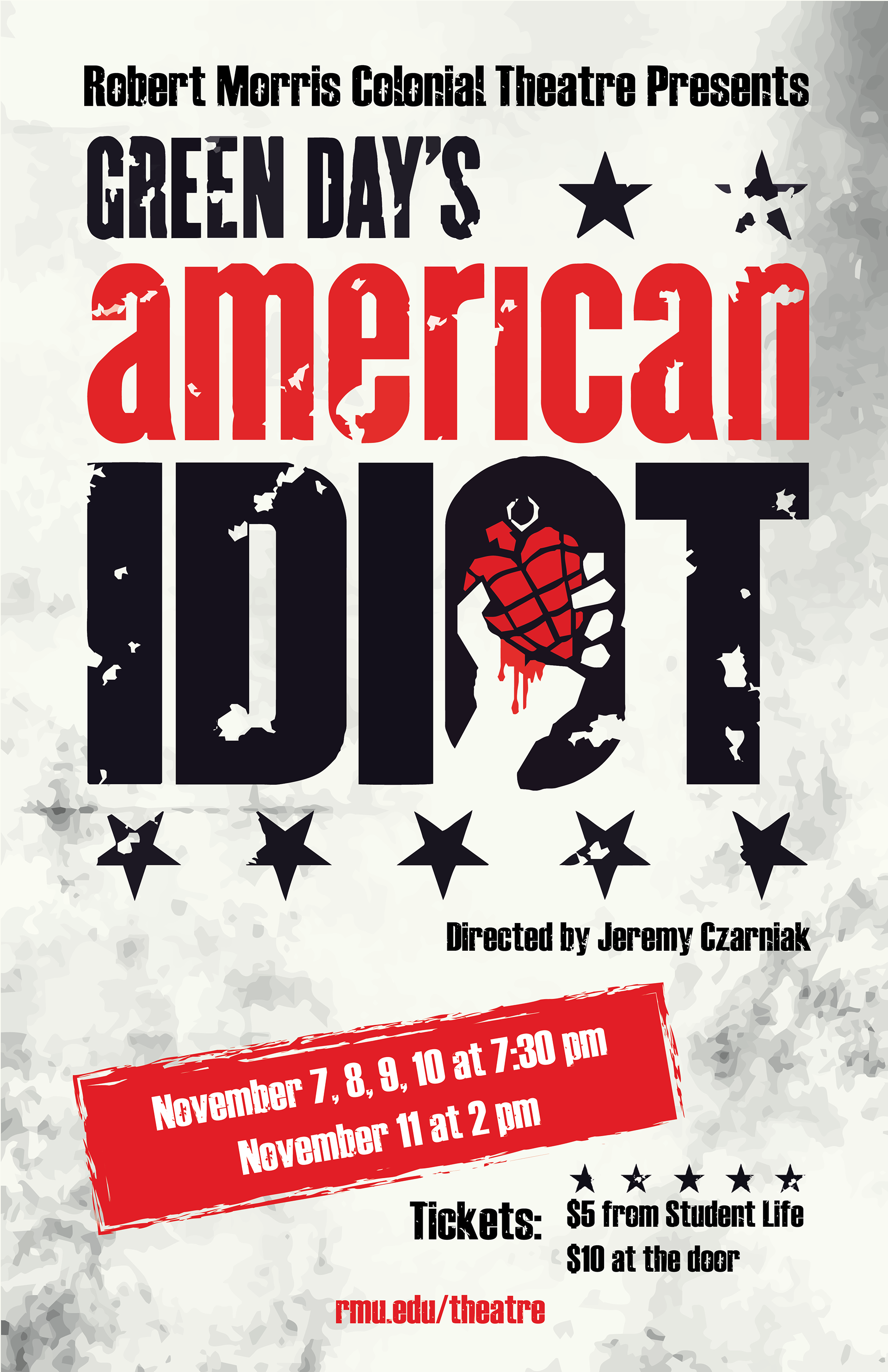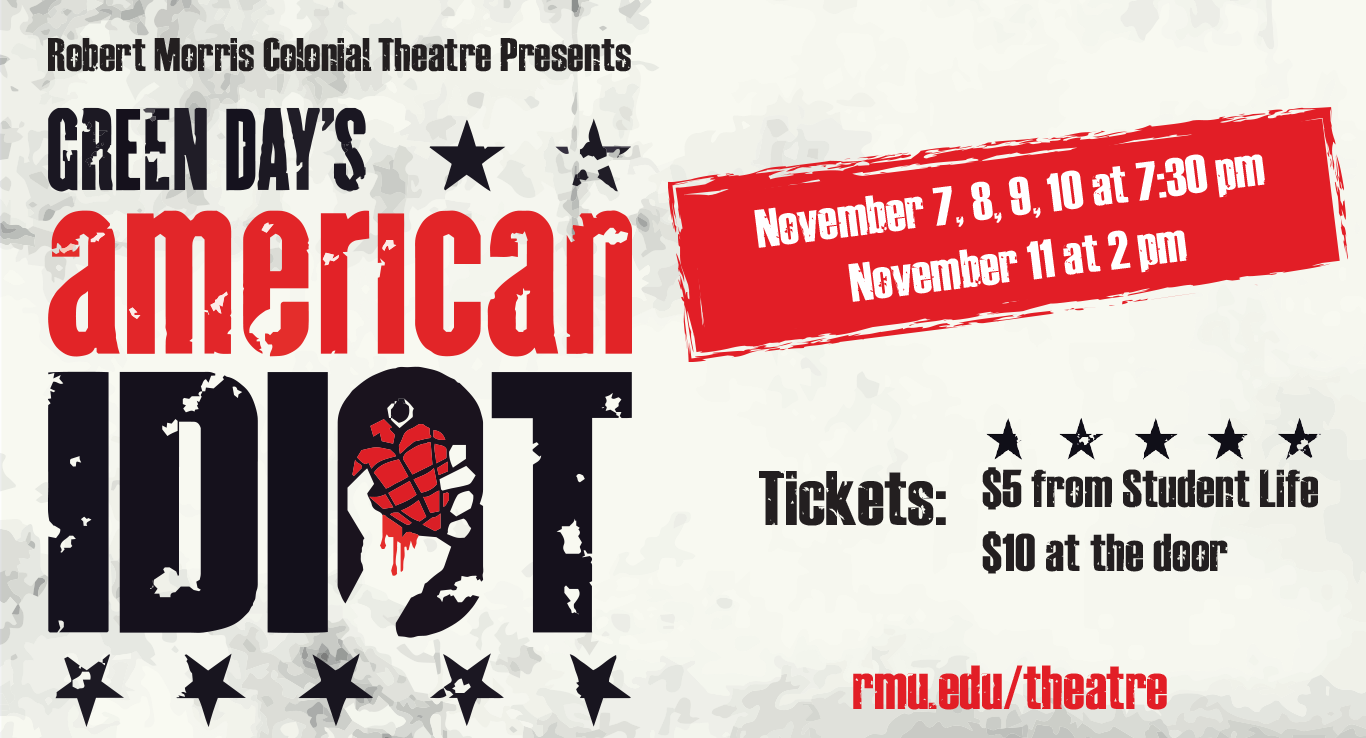 Print and Digital Advertisements
These advertisements were created in collaboration with my internship advisor, Dr. John Locke. The print ad is an 11"x17" poster that was posted on RMU's campus and the greater Moon Township area. The digital advertisement was used for televisions and social media banners.
* Licensing was obtained for use of the logo as detailed in the permissions from purchasing the script.
The program design was a huge collaboration project between the director, Jeremy Czarniak, the producer, Dr. John Locke, and me as the designer. Jeremy and John provided me with information, such as the show length, cast biographies, and song list, which I laid out using InDesign. I later received headshots of the cast from Beth Barbis, the dedicated photographer of RMU theatre. I created the layout for every page, set the typography, designed the cover, and sent it to print with 1,200 copies distributed to viewers.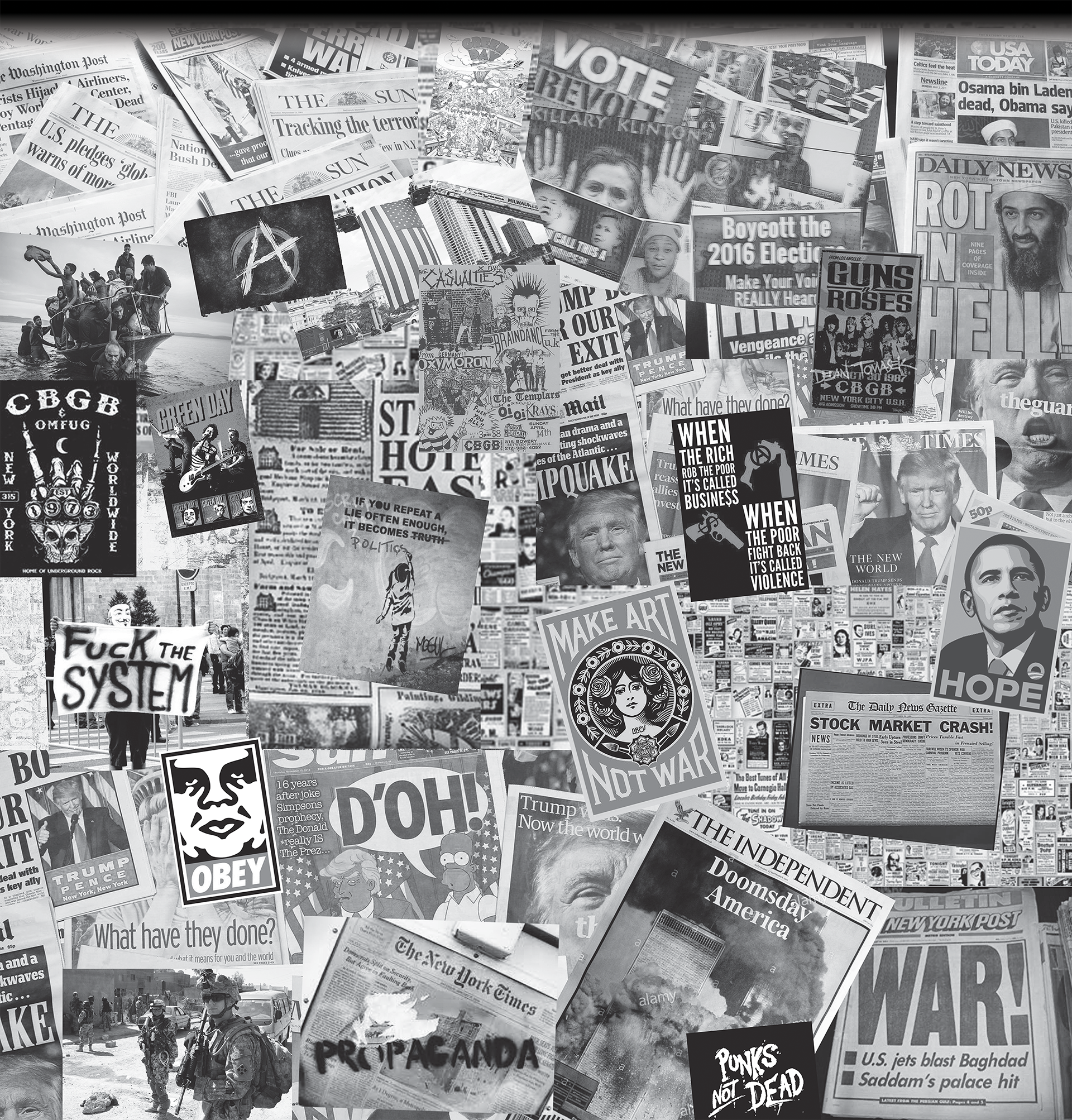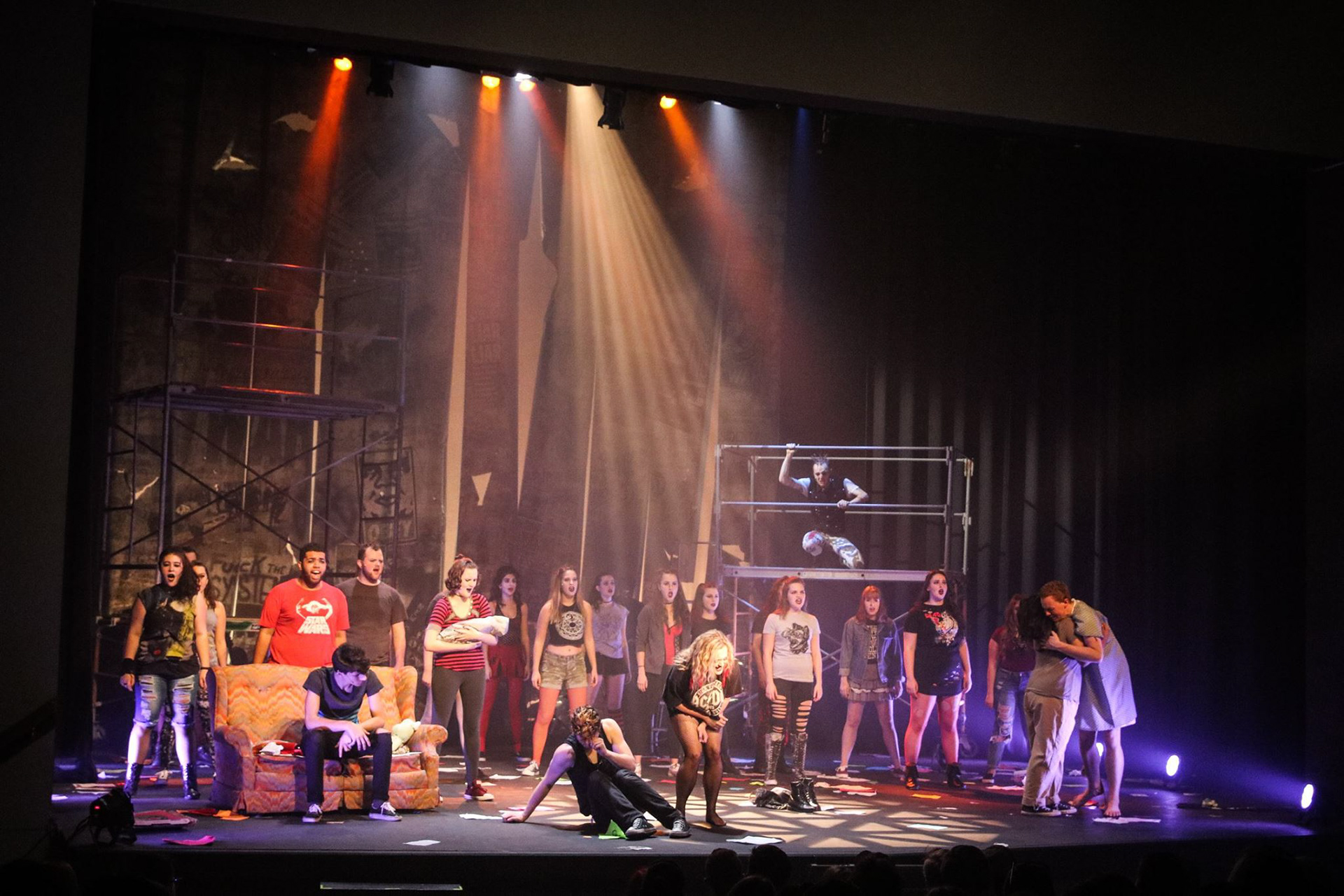 I had the pleasure of working with Todd Nonn, a set designer, to create a backdrop for the show. He told me his vision of the backdrop and sent photos to me which I used to create a 24'x24' backdrop, by far the largest print piece I've created. I worked with Printscape Imaging and Graphics to correctly separate the strips of the backdrop to be hung together later. Todd then distressed the backdrop and used lighting effects to make it look grungy.