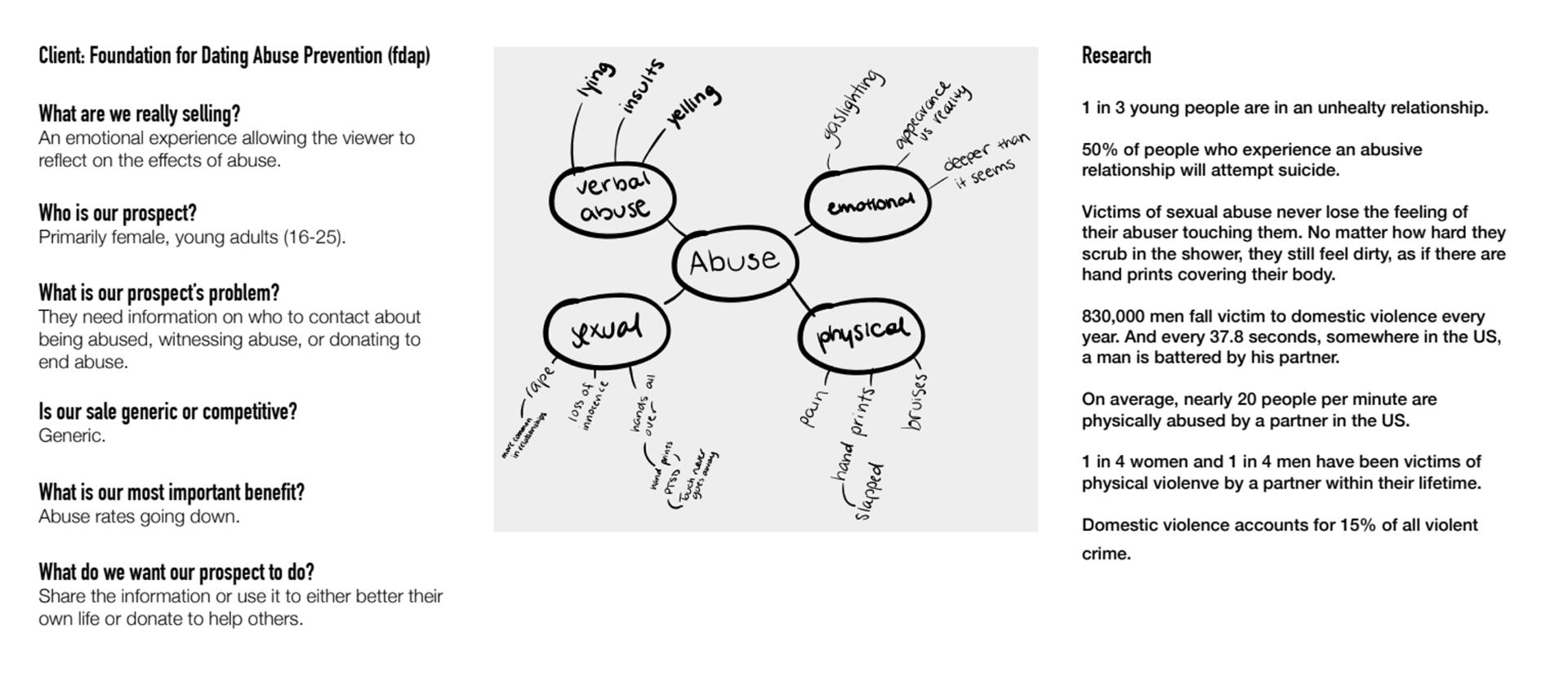 When conceptualizing this advertisement, I started out with a mind map and then followed with researching my desired direction. I knew that I wanted to do my own photography, so I planned out which model I would ask, what I wanted the desired response to be from the viewer, and how to get a hold of a lighting studio to take the photos I needed. Because my desired audience is young adult women ages 16-25, I chose to photograph a model that age and gender.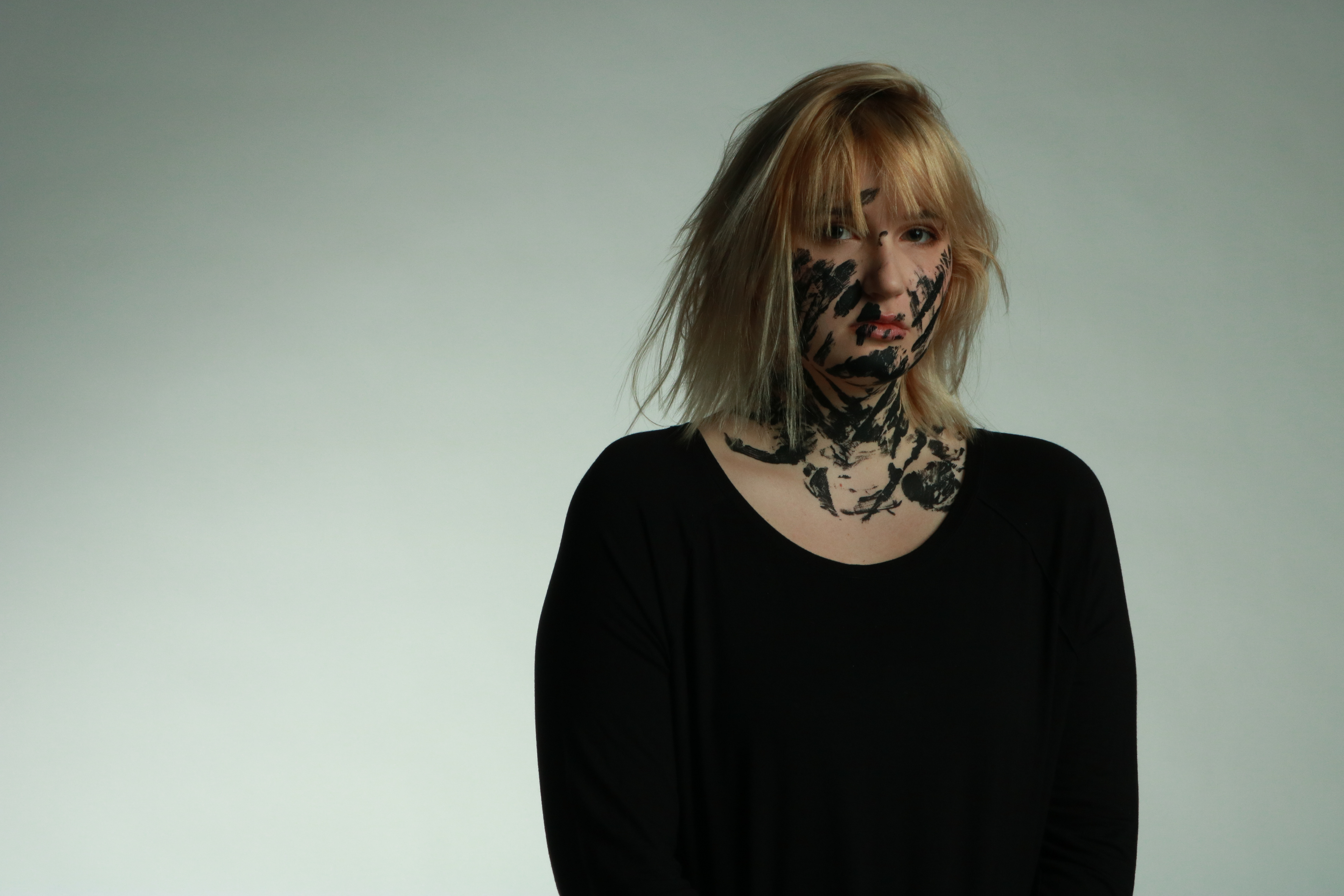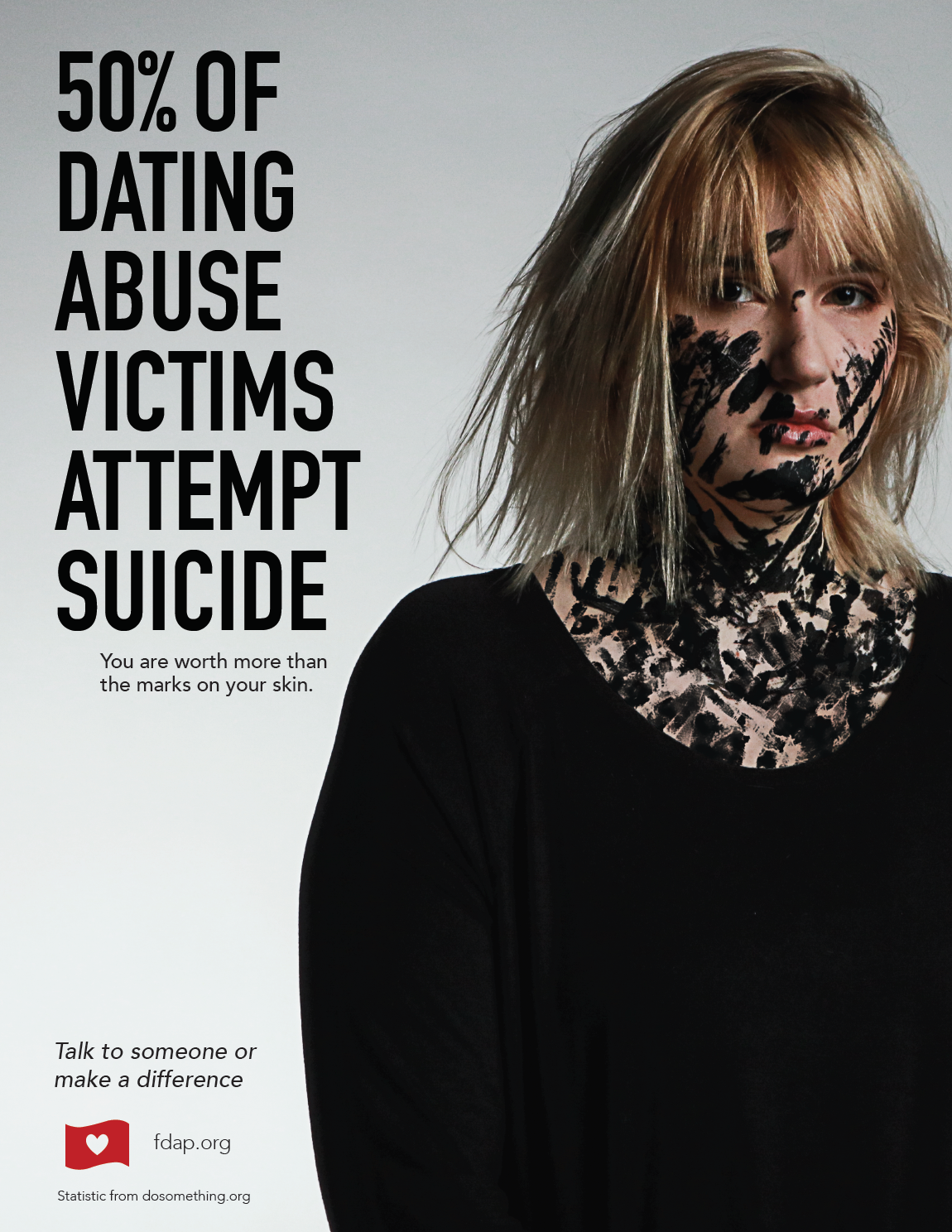 I used Lightroom to fix the white balance and sharpen the image. I then went into Photoshop and added more handprints because there was an awkward line created when the model had shifted her shirt. I also used Photoshop to edit aspects like High Pass and HDR Toning. I wanted the photo to be very dramatic and striking to catch any passerby's attention.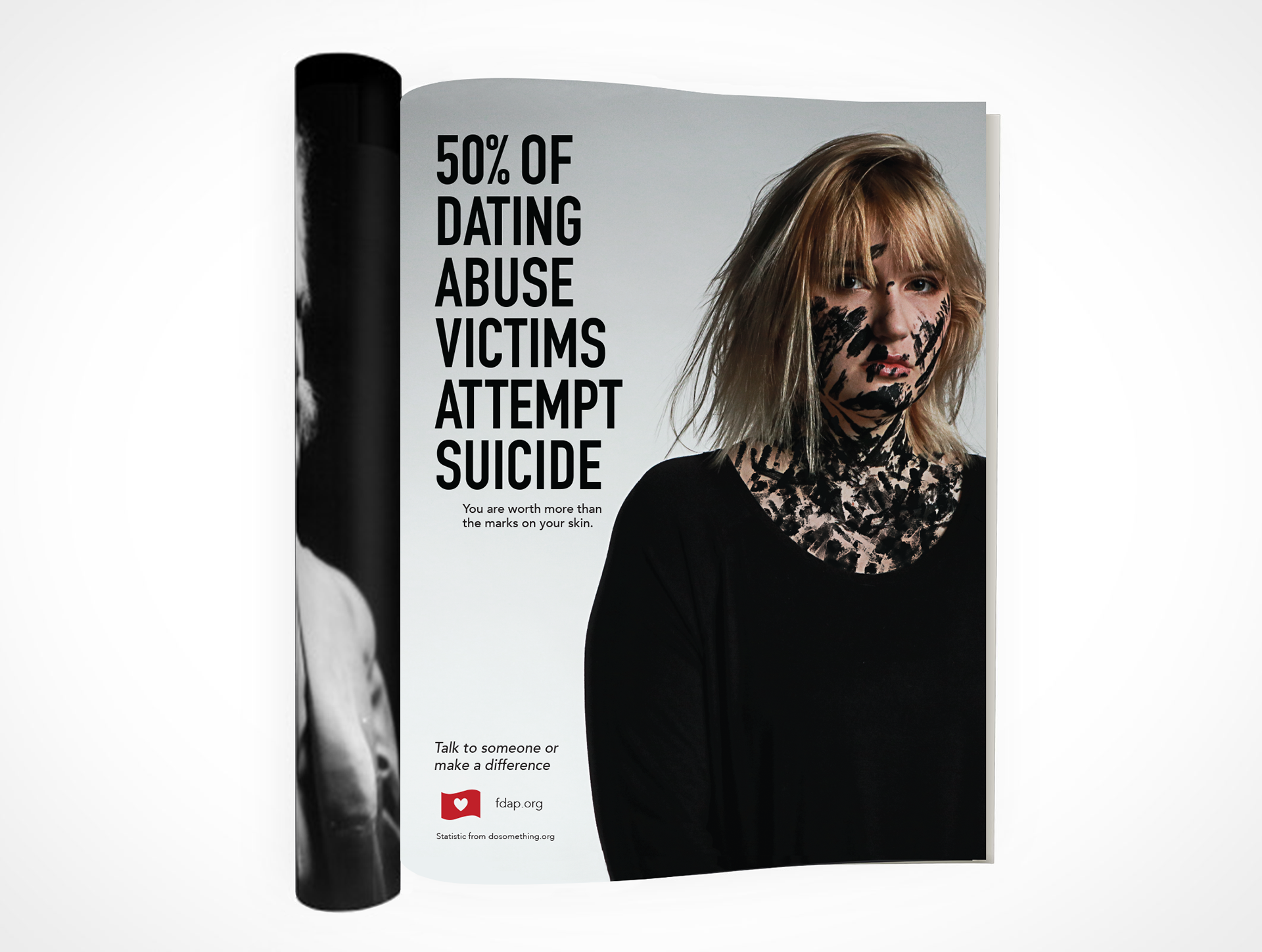 I then went on to apply the design to different mediums, both print and digital.